For the Fall Harvest Festival at the short ones school I made caramel leaf  cupcakes. I thought the kids would be a bit pickier so I made both chocolate and vanilla cupcakes. I was wrong they just devoured without taking flavor into account for a second. The frosting was butter-cream, tinted orange and flavored with almond.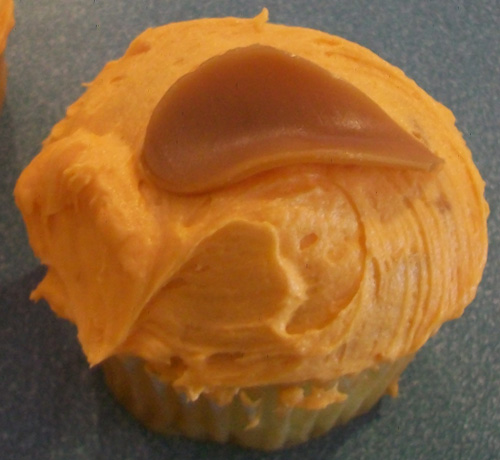 The topper was thin caramel sheets cut on my Cricut Cake, using the leaf shape on the Cake Basics cartridge. set the design up multiple times on my Gypsy and then just laid down sheets of the caramel you can buy for caramel apples and let it cut.
After I had all of the leaves cut out I just bent them over, sort of in half by hand and them placed them on top of the frosted cupcakes.