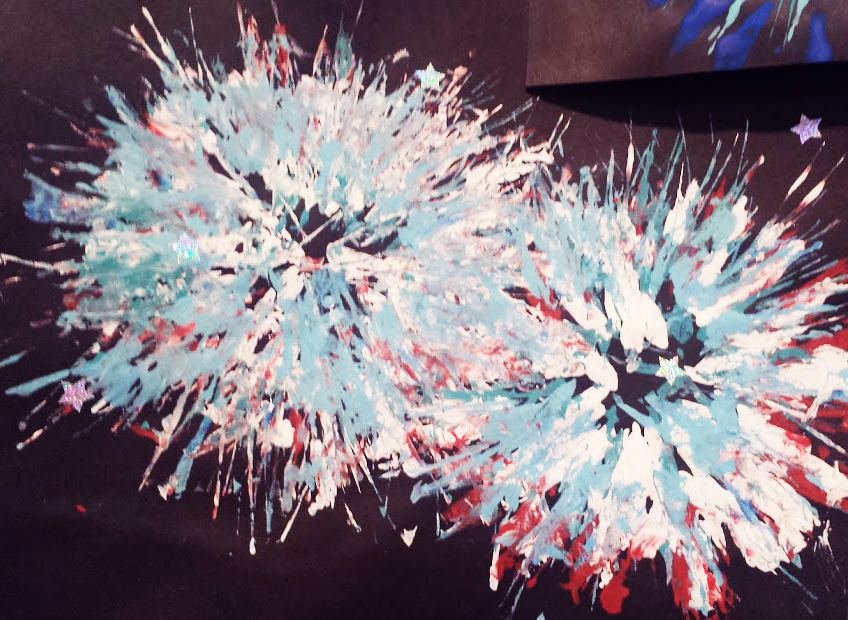 This 4th of July we took a clue from Pinterest and made painted fire works.
The first step is to gather used toilet paper rolls.
Next, cut one end like a fringe, don't cut all the way to the other end – leave a good inch or two so you have something to hold on to.
Once the fringe is cut all the way around, flatten it out in preparation for using it like a brush to dip into paint.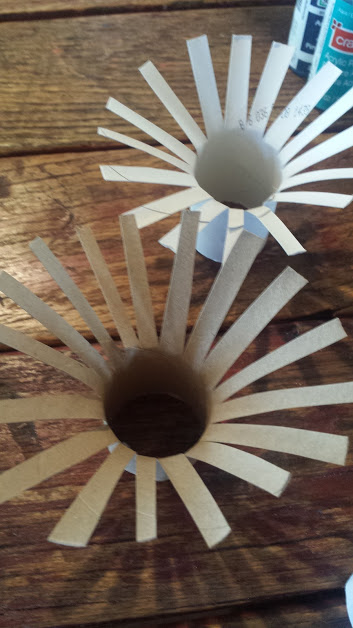 Now, lay out several paper plates and pour different colors onto each plate. Dip the TP brushes into the colors, leaving one 'tp brush' assigned to each color so as not to mix them.
Stamp the 'tp brush' dipped in paint onto black construction paper. in fireworks patterns.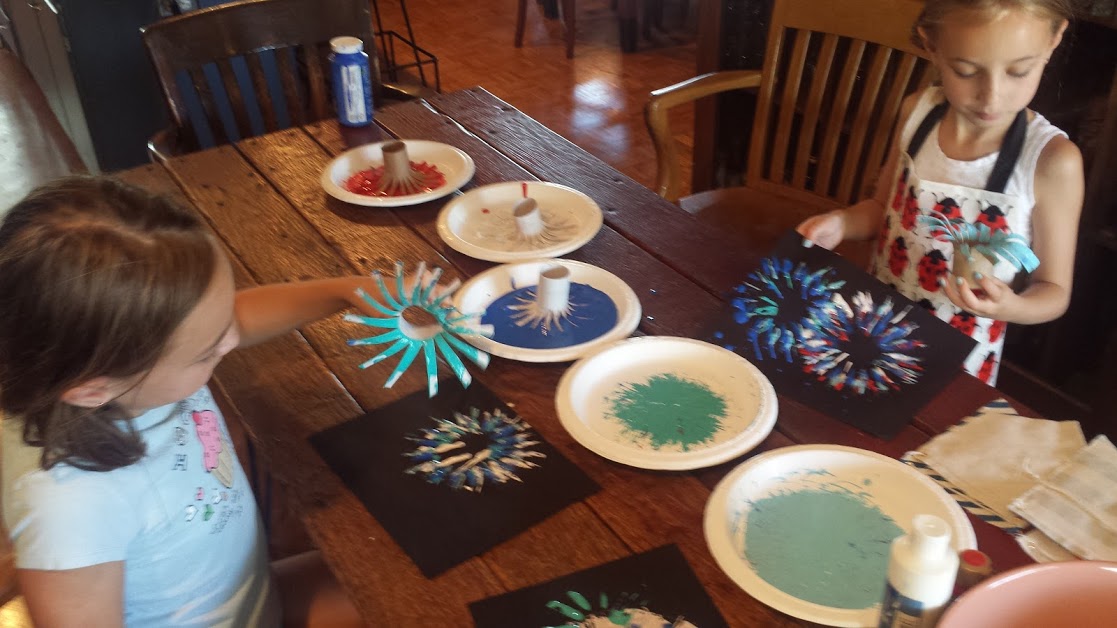 Now make as many as you have sheets of black construction paper.